Fun Football Birthday Cake
Score Some Points For the Team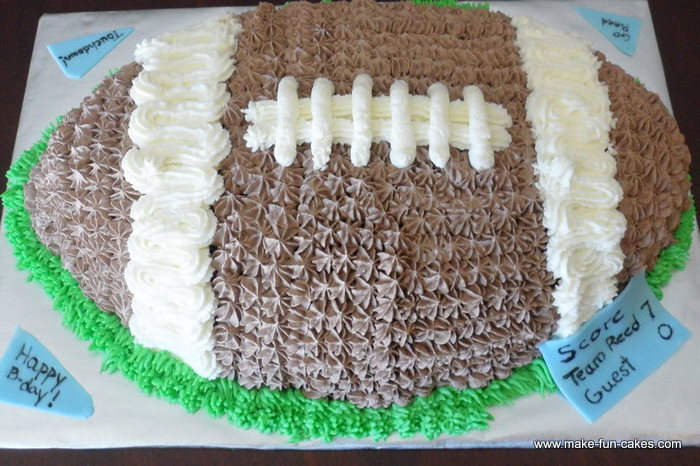 Pin It
A football birthday cake is a popular choice for boys birthday cakes. With a football cake pan or an oval cake pan, making a football cake is easy and relatively quick. You will score many points with ny boy or man who is a football fan with this cake.
A football shaped cake is not limited to birthdays only. They also make great Fathers' Day cakes, end-of-season football team party cakes and Super Bowl cakes.
Add fondant decorations to your cake to personalize it according to your favorite team color or to add a birthday message.
I made the pictured football birthday cake for a friend's son. He was turning 7, which was a perfect number to use on the fondant scoreboard.
If you want to make easy birthday cakes, a football cake is a great choice.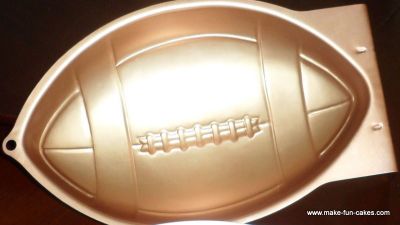 Supplies Needed


Football cake pan or oval cake pan


Nonstick baking spray


Favorite cake recipe


Wilton star tip #16 and #21 (or #18)


Wilton tip #233


2 cups of your favorite chocolate icing


1/2 cup white buttercream icing


1/2 cup green buttercream icing


Small amount of fondant


Fondant rolling pin


Edible food markers


Rectangular 14-inch cake board


Fanci-Foil Wrap or green fondant

Directions
Mix up your cake recipe. Spray pan with nonstick baking spray. Make sure that the spray is specifically for baking. These sprays have flour added, which will help the cake come out from the pan easily. Cover all the indentations of the pan completely. You should not see any silver.
If you are using a football cake pan, bake at 350 degrees for 30 to 40 minutes, or until cake is done. If you are using an oval cake pan, bake at 350 degrees according to pan size and instructions.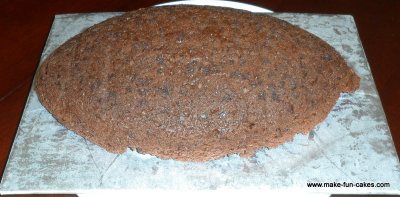 When the cake is finished, cool the pan on a wire rack for 15 minutes. Turn the pan over onto the wire rack and cool cake completely.
While cake is cooling, cut your cake board. Either keep the board rectangular (which looks great with the football on top or cut in the shape of a football.
To cut in the shape of a football, use the cake pan and trace the shape adding 3-4 inches around the perimeter. Cut with an x-acto knife or box cutter.
Cover the cake board with Fanci-Foil Wrap. If you want to cover the cake board with green fondant, this should be done about 1 week before making the cake so the fondant has time to dry.
When the cake is completely cook, place it on the cake board in the position you want it.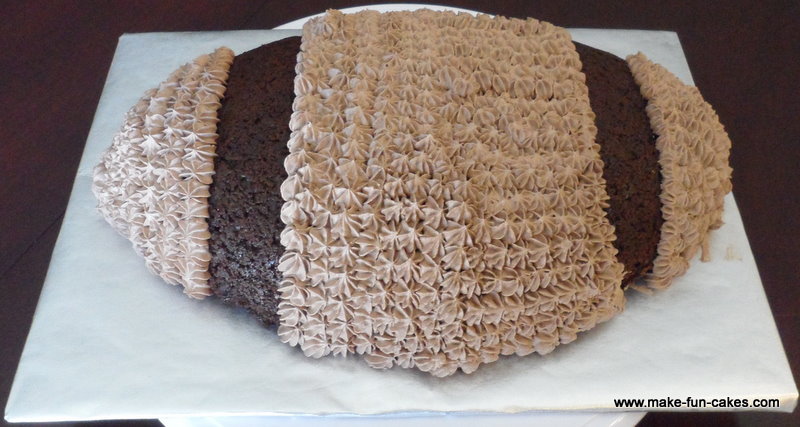 Using Wilton tip #18 or #21 and chocolate icing pipe stars continuously all over the cake except for the two areas on which you will pipe a white stripe. You will see the raised area on the cake to skip.
Next, using white icing and tip #21, pipe a zigzag over the stripes at the top and bottom of the cake that have not previously been covered with chocolate icing.
Using white icing and tip #16, pipe a straight line down the middle of the cake. Pipe short perpendicular lines over the straight line to make the football string.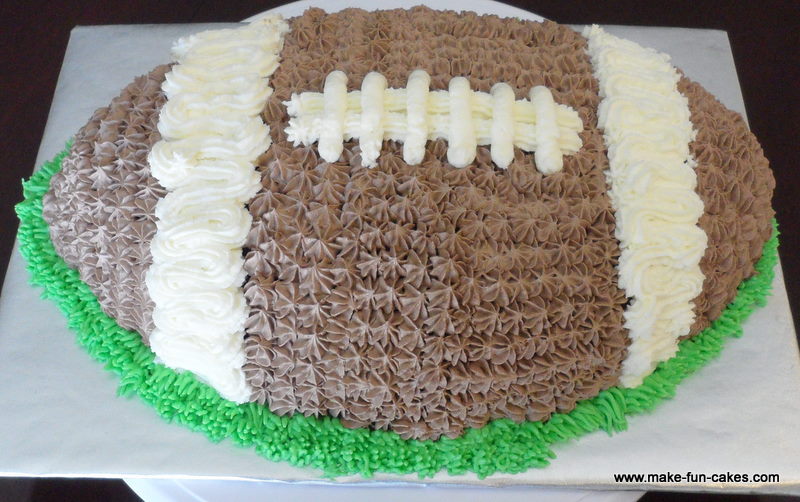 Using green icing and Wilton tip #233, pipe grass around the bottom of the football.
Finally, add fondant finishing touches. Tint a small ball of fondant the desired color. Roll out to 1/8 inch thick and cut into desired shapes. I chose a rectangle for the scoreboard and triangles for other messages. Using the edible ink markers, write your message on the fondant decorations. Place decorations on the cake.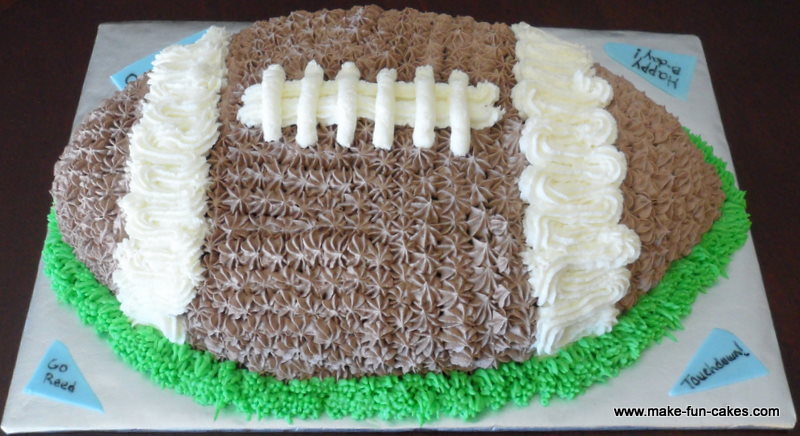 And that is it, and easy cake finished. Your football lover will be so proud to serve the football birthday cake to his friends.



---


Go from Football Birthday Cake to Home