Fun 1st Birthday Cake Designs
Make Their First Cake Unforgettable


Deciding on 1st birthday cake designs is important when planning the first birthday party. This is one birthday that will be remembered fondly by everyone (except the birthday child). So you can count on extensive pictures being taken of the party, especially of the first birthday cake.

The ideas for first birthday cake designs are extensive. A cake design can be based on a character, sport, animal, color or a toy of interest the baby has. Several first birthday cakes look either girly or masculine, but there are also some that fit either gender.



Many parents like their new one-year old to dig into the cake, either with their hands or face-first. If this is what you have in mind for your cake, make sure the frosting is something the baby will like. Fondant wouldn't be the best choice in this case.
However, if the look of the cake is more important than the taste, using fondant, rolled buttercream or modeling chocolate would be the better option.
Check out our gallery of some of the best first birthday cake designs around. Click on each picture for instructions on how to make the cake. Please feel free to upload your own picture of a first birthday cake and share your creativity with our community.
---
Click on any picture below to find out more about the cake.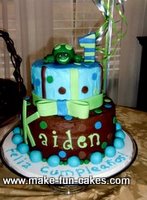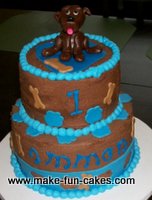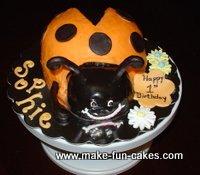 ---
Go from 1st birthday cake designs
to Home